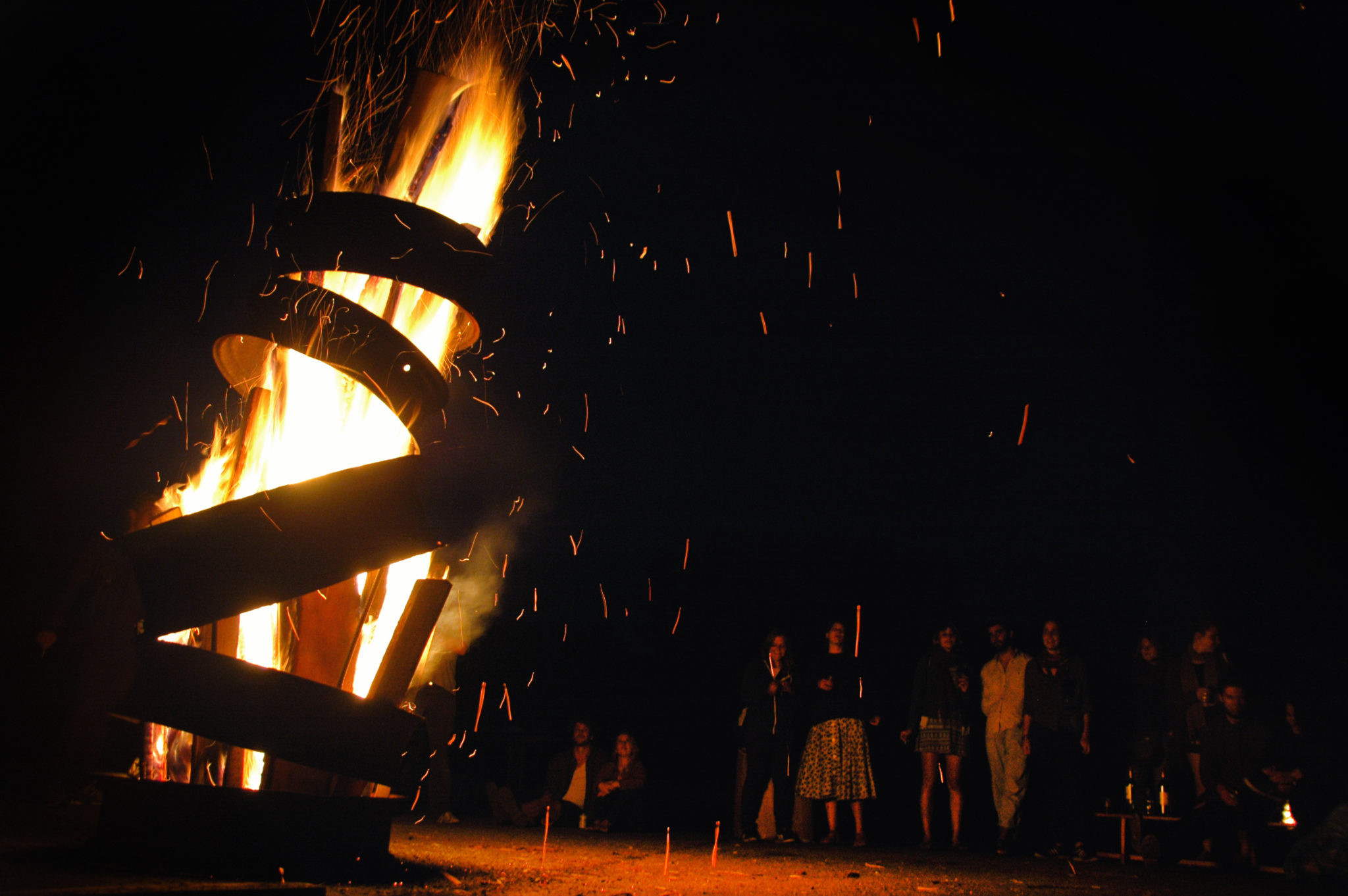 Sometimes you get to meet people who fill you with energy and electricity — fleeting, intense crossroads full of shared views and beautiful ideas. Spontaneous connections, which however tiny, will remain with you for a very long time.
Sometimes, these crossroads are not between people, but between arts, crafts, talents and experiences. Among these intersections is the inevitable attraction between art and architecture: explosive collages, a romance drunk with imagination. And, on very few occasions these two types of crossroads occur at the same time. And in those moments you can only hope that it will happen again.
It's called IFAC, the International Festival of Art and Construction. It is a 10-day long celebration that brings together more than 300 people from all over the world – creatively restless individuals, who meet somewhere in the European countryside. I felt immeasurably lucky to be one of those 300 people, and so I wanted to share how fascinating IFAC is from the inside.