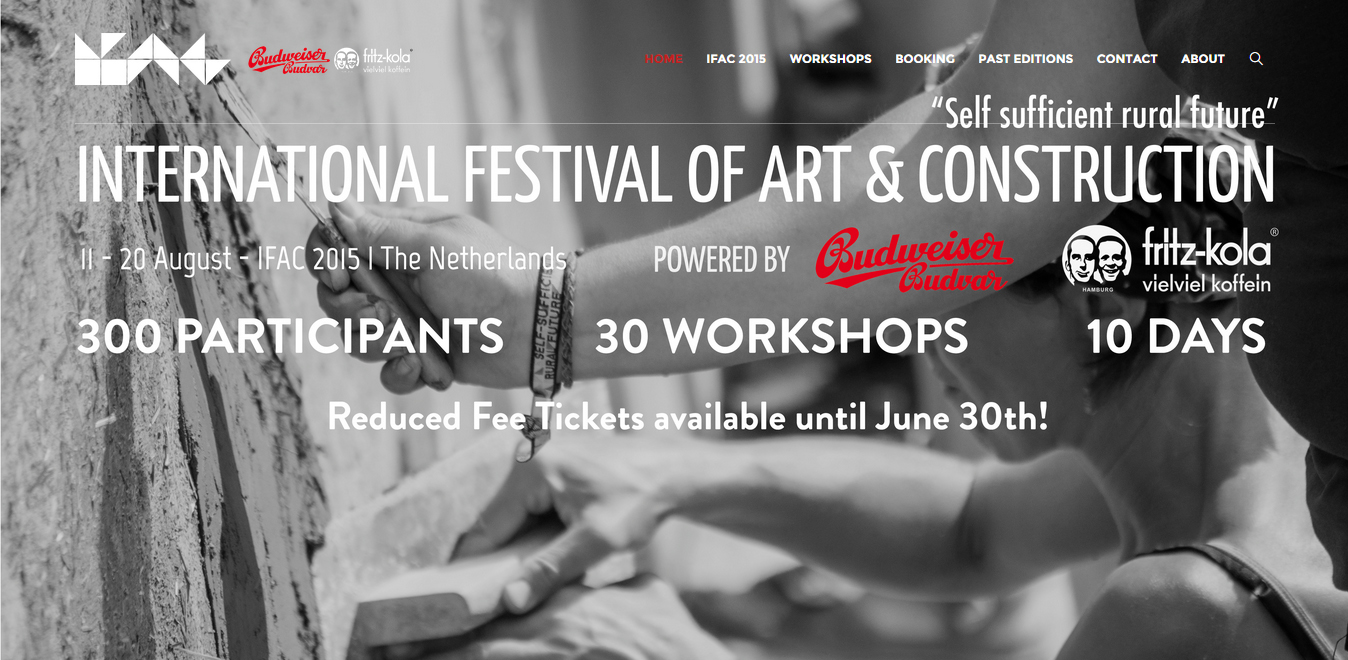 Tickets for IFAC, available now!
After three magical years in southern Spain, the International Festival of Art and Construction (IFAC) is on the move.
This summer, between the 11th and the 20th of August, the Dutch village of Bergen will be the host for the 4th edition of IFAC, a place where people from all over the world come to enjoy sharing experiences in Architecture, Art and Music.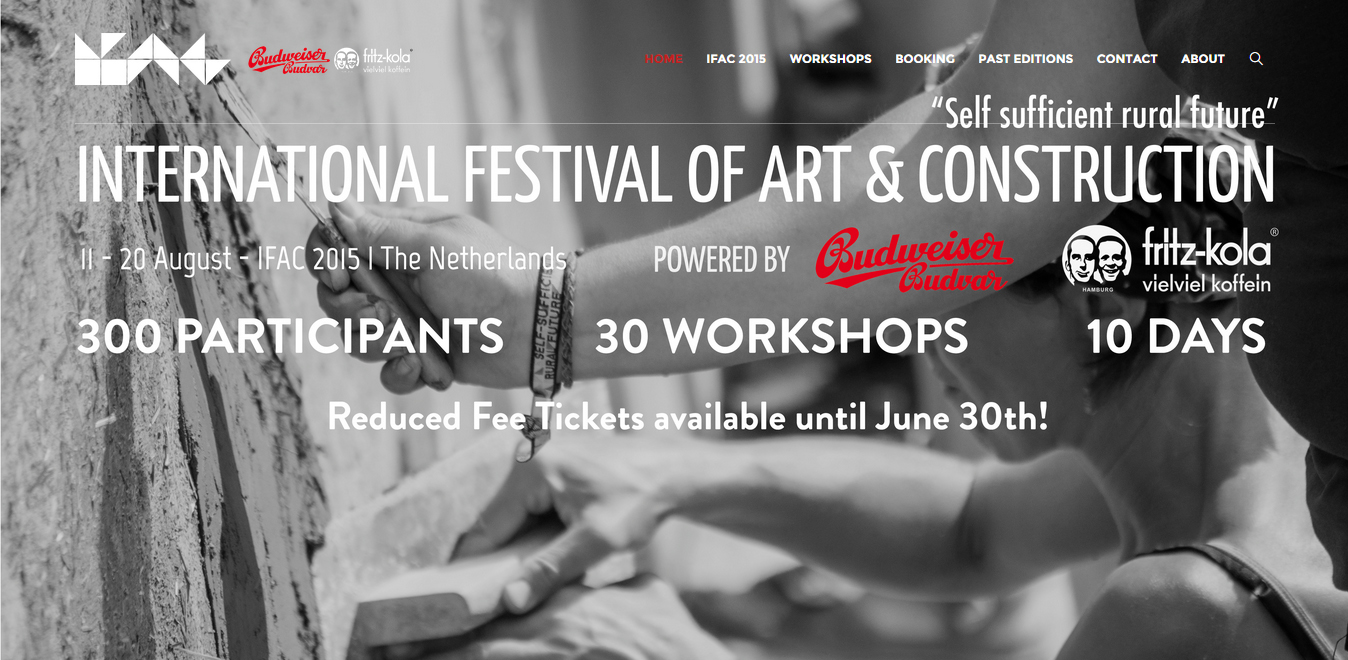 IFAC invites 300 young passionate people to participate in more than 30 different design workshops. This year's festival theme – Self Sufficient Rural Future finds its origin in the ever on-going urbanization of our planet.
In the meantime, local self-sufficiency is becoming more and more important. Both developments are posing questions, which is why IFAC is launching a discussion on the role of rural environment with regard to the possibility of a sustainable social model for the future, while considering the technological conditions. The Eco-Village of Bergen, a rural location where it is possible to live with zero net energy consumption. It also provides the organisation of IFAC and participants the possibility to become less reliable on fossil fuels. This rural experience is the key to understand how we can and must attain a sustainable lifestyle. That's why IFAC would like to invite you to take part in the 30 workshops at IFAC 2015.
More information & tickets: http://ifac.me/