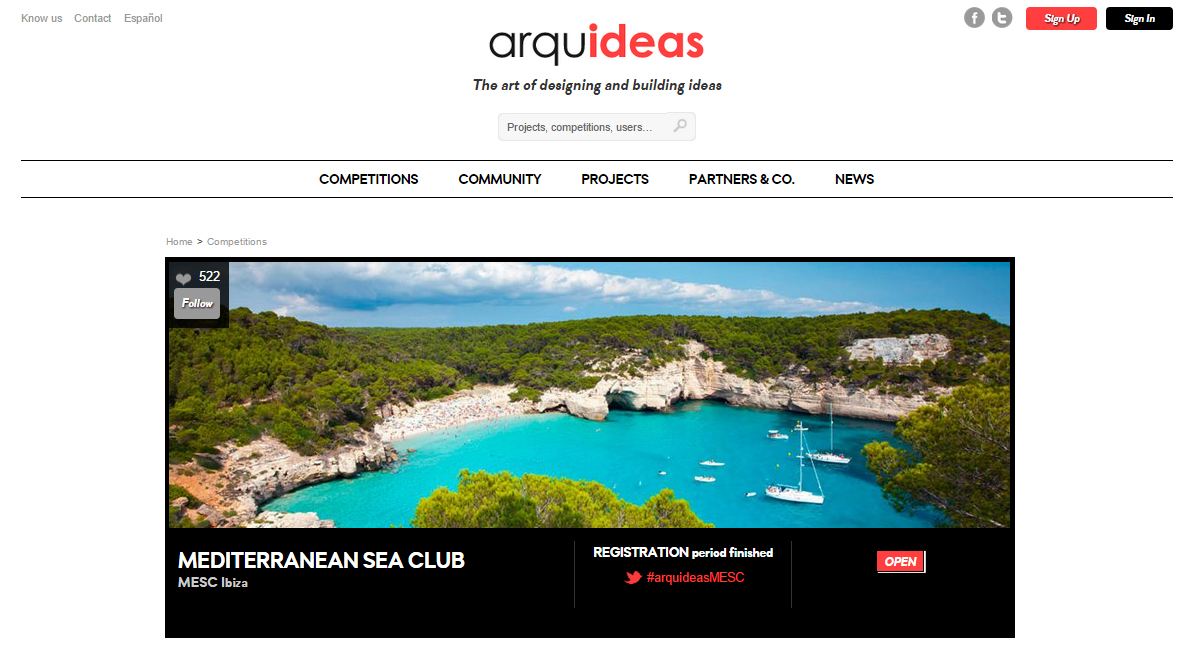 Competition: "Mediterranean Sea Club Ibiza" / Submission deadline 30 June 2015!
The objective of the Mediterranean Sea Club (MESC) Ibiza competition for students of architecture and young architects is to produce a new leisure model on the fragile and unique coast of this Mediterranean island.
The idea is for the MESC to become an alternative to the tourism currently offered by the island, and making it possible to rethink how to occupy the Mediterranean coast.
Its location half way between the coastal line and the ocean-surface, will provide different opportunities for relaxation and leisure activities that will little by little become another attraction for visitors to the island.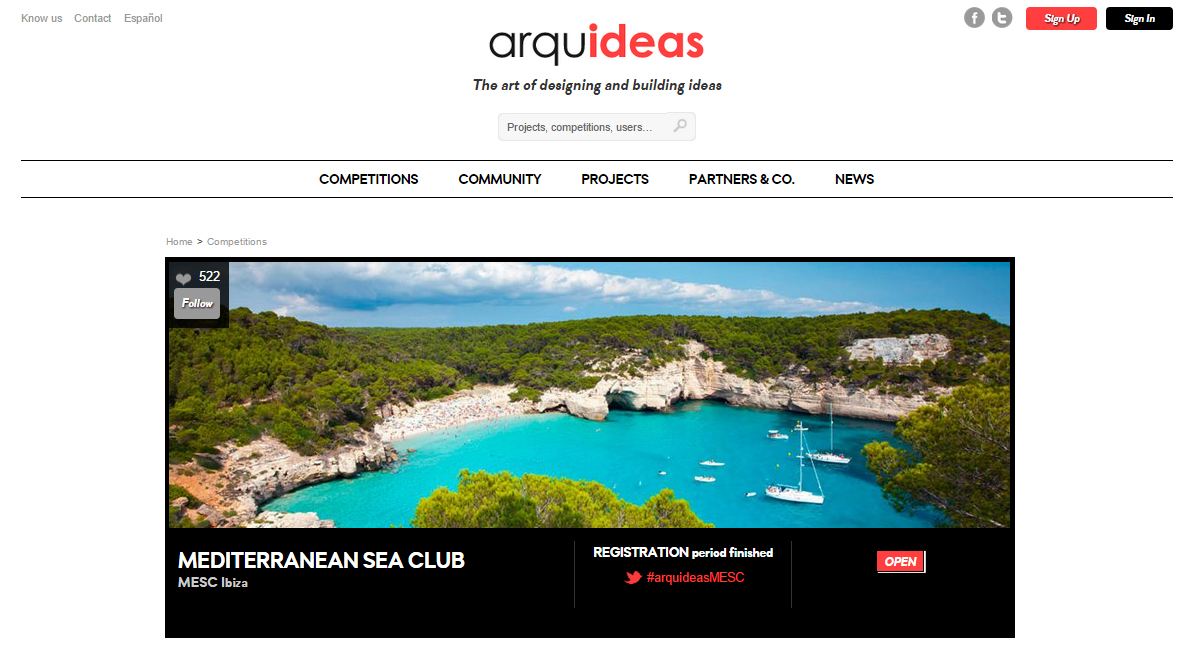 Swimming, sunsets, gastronomy, aquatic sports… will be part of what the MESC will offer its visitors.
The proposal must meet the demands and needs of island residents as well as visitors, paying special attention to sustainability and the environment, while allowing visitors to relax and enjoy themselves.
The MESC will offer a new public space for recreation, with different possibilities for its use, in which diverse leisure activities can take place. A place that will attract visitors and invite people to swim, take part in aquatic sports, rest or simply socialize. A place where the unexpected is possible.
The Mediterranean Sea Club (MESC) wants to become another tourism reference on the Pityusic island.
You are still on time to participate!:
STATE
DATE
MARK
Open
06 April, 2015

Active

Early registration
06 April, 2015 – 15 May, 2015

Completed

Registration
16 May, 2015 – 15 June, 2015

Active

Submission deadline
30 June, 2015

Active

Jury Deliberations
01 July, 2015 – 30 July, 2015
Jury Decision
31 July, 2015
Community vote
10 August, 2015 – 10 September, 2015
Results Announced
31 July, 2015i
More information here